Journals
Volume 1, Issue 3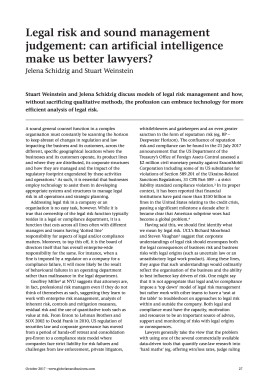 Legal risk and sound management judgement: can artificial intelligence make us better lawyers?
Modern Lawyer
Vol. 1 - Iss. 3 pp. 27–30
Oct 2017

Stuart Weinstein and Jelena Schidzig discuss models of legal risk management and how, without sacrificing qualitative methods, the profession can embrace technology for more efficient analysis of legal risk.