Journals
Volume 6, Issue 1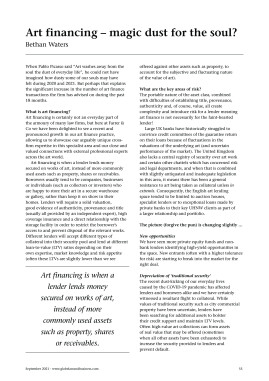 Art financing - magic dust for the soul?
The International Family Offices Journal
Vol. 6 - Iss. 1 pp. 55–56
Sep 2021

When Pablo Picasso said ?Art washes away from the soul the dust of everyday life?, he could not have imagined how dusty some of our souls may have felt during 2020 and 2021. But perhaps that explains the significant increase in the number of art finance transactions the firm has advised on during the past 18 months.