Journals
Volume 3, Issue 1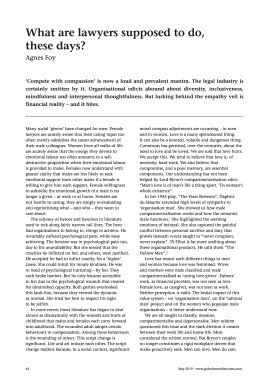 What are lawyers supposed to do, these days?
Modern Lawyer
Vol. 3 - Iss. 1 pp. 44–55
May 2019

Compete with compassion' is now a loud and prevalent mantra. The legal industry is certainly smitten by it. Organisational edicts abound about diversity, inclusiveness, mindfulness and interpersonal thoughtfulness. But lurking behind the empathy veil is financial reality - and it bites.