Journals
Volume 5, Issue 4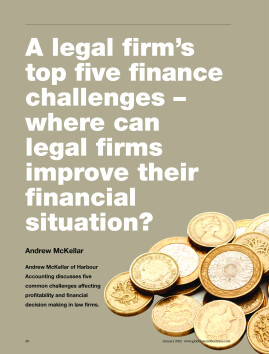 A legal firm's top five finance challenges - where can legal firms improve their financial situation?
Modern Lawyer
Vol. 5 - Iss. 4 pp. 30–32
Jan 2022

Andrew McKellar of Harbour Accounting discusses five common challenges affecting profitability and financial decision making in law firms.