Journals
Volume 1, Issue 3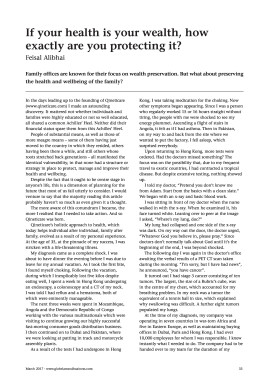 If your health is your wealth, how exactly are you protecting it?
The International Family Offices Journal
Vol. 1 - Iss. 3 pp. 33–37
Mar 2017

Family offices are known for their focus on wealth preservation. But what about preserving the health and wellbeing of the family?