Journals
Volume 6, Issue 2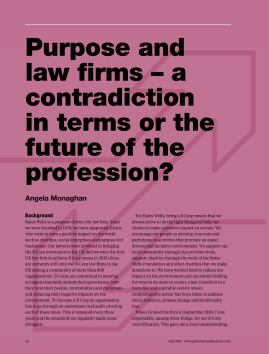 Purpose and law firms - a contradiction in terms or the future of the profession?
Modern Lawyer
Vol. 6 - Iss. 2 pp. 24–29
Jul 2022

To understand what law firm sustainability looks like in practice, we hear from the head of purpose and impact at Bates Wells, the UK's first B Corp Law firm, about the firm's journey to a more sustainable model.